Apex 2021: Formula E Racing

Colaboration with
James Zanoni
Animation / Illustration
Apex 2021 is an imaginary video game that portrays contemporary Formula E racing through the lens of our 90's childhoods. The project draws inspiration from iconic games like Wipeout and Street Fighter, and melds them with the aesthetic of anime like Neon Genesis Evangelion and Akira.

Today's technological advancements in racing are what we dreamed of as kids. Formula E cars have been carved down to their absolute essentials creating a minimalistic, alien form tuned perfectly for speed and control. This project aims to capture that sentiment.
There are eight teams in Apex 2021 each with their own personality and back story. We wanted to carry these personas into the design language to create one fluid visual gesture for each racer.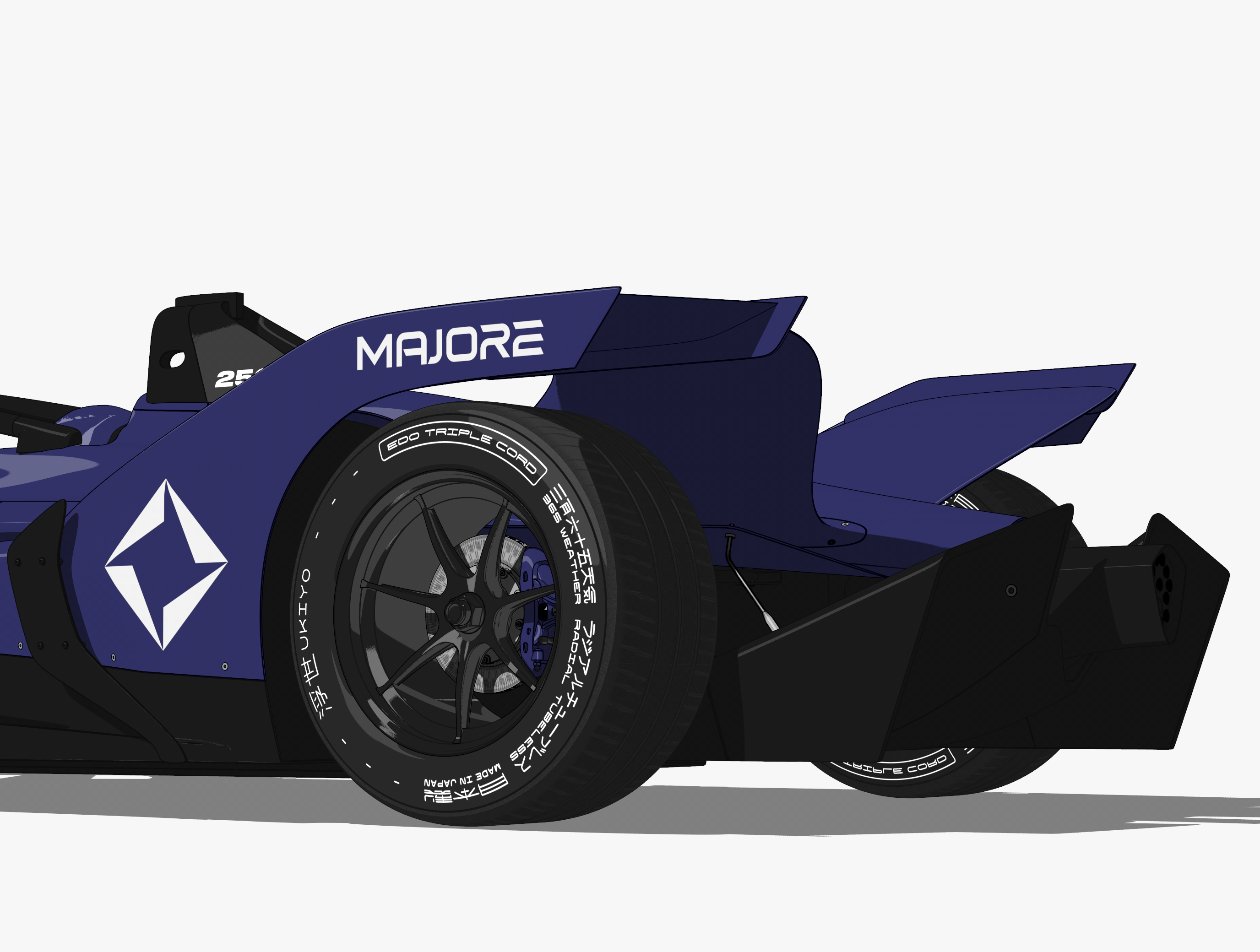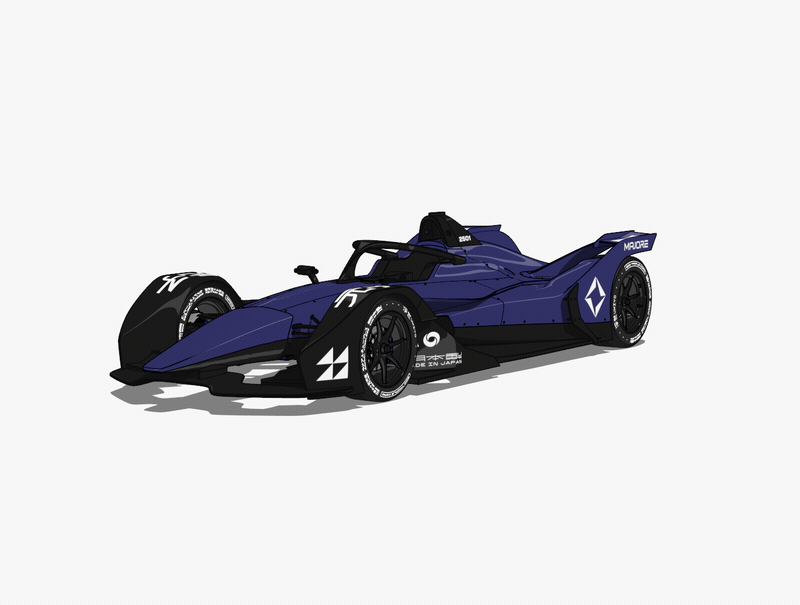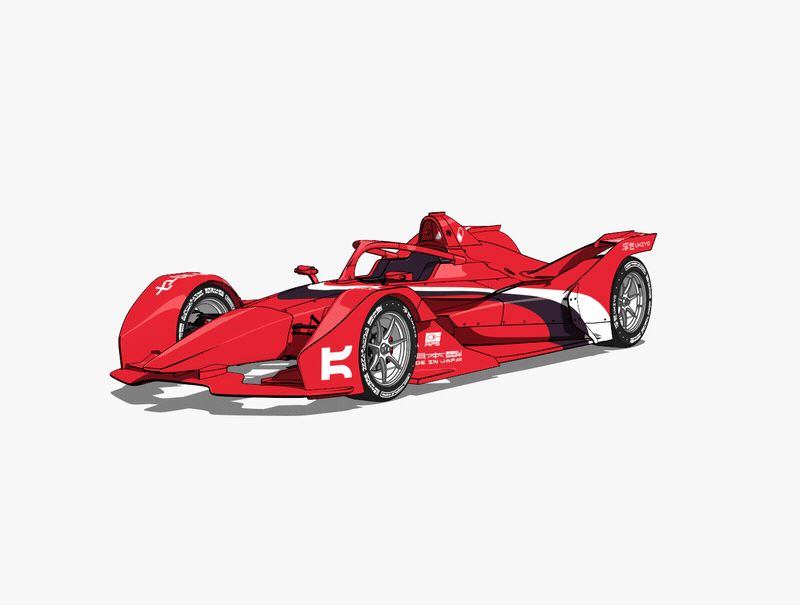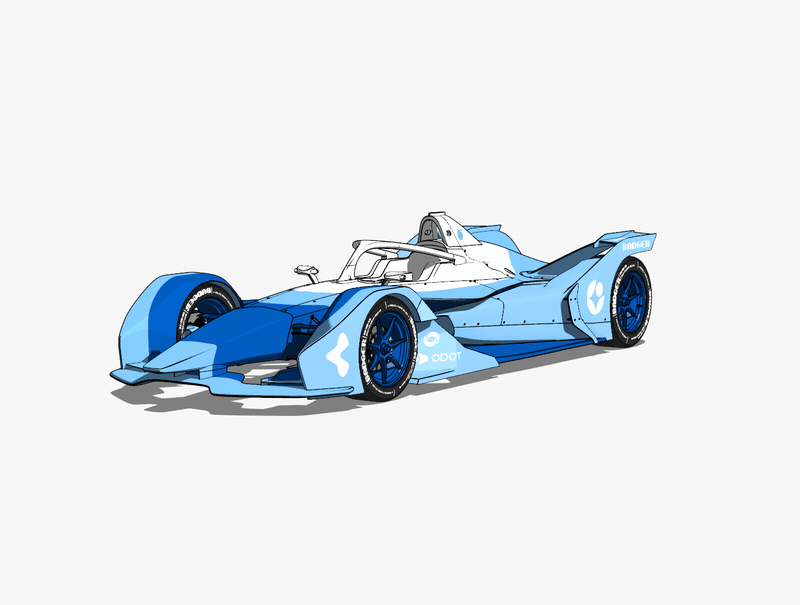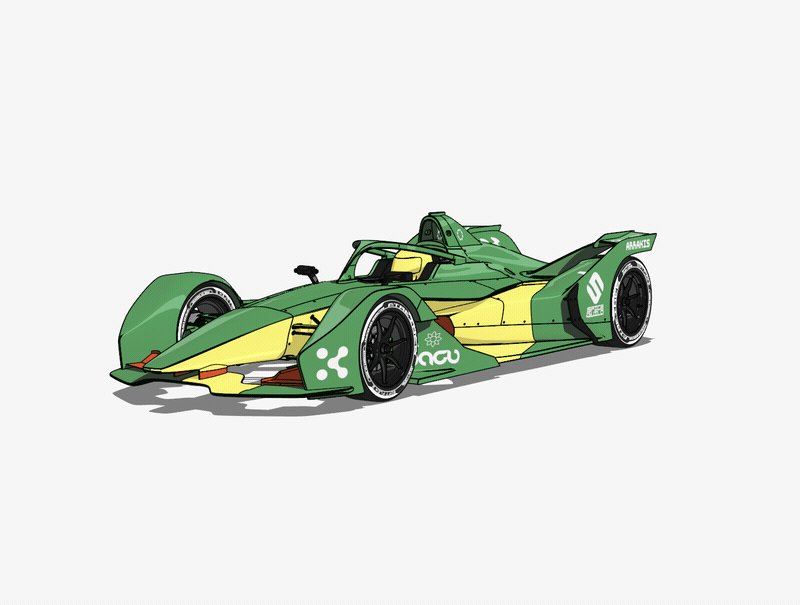 The liveries carry through the personality of each of the drivers in a unique way. The more aggressive vehicles, like the red Kaneda Racing car, get a livery that screams speed. On the other end of the spectrum there are vehicles, like the yellow Sunshine Group car, that have a more positive, playful paint job. Each car's livery was iterated on until the design best served to tell that driver's story.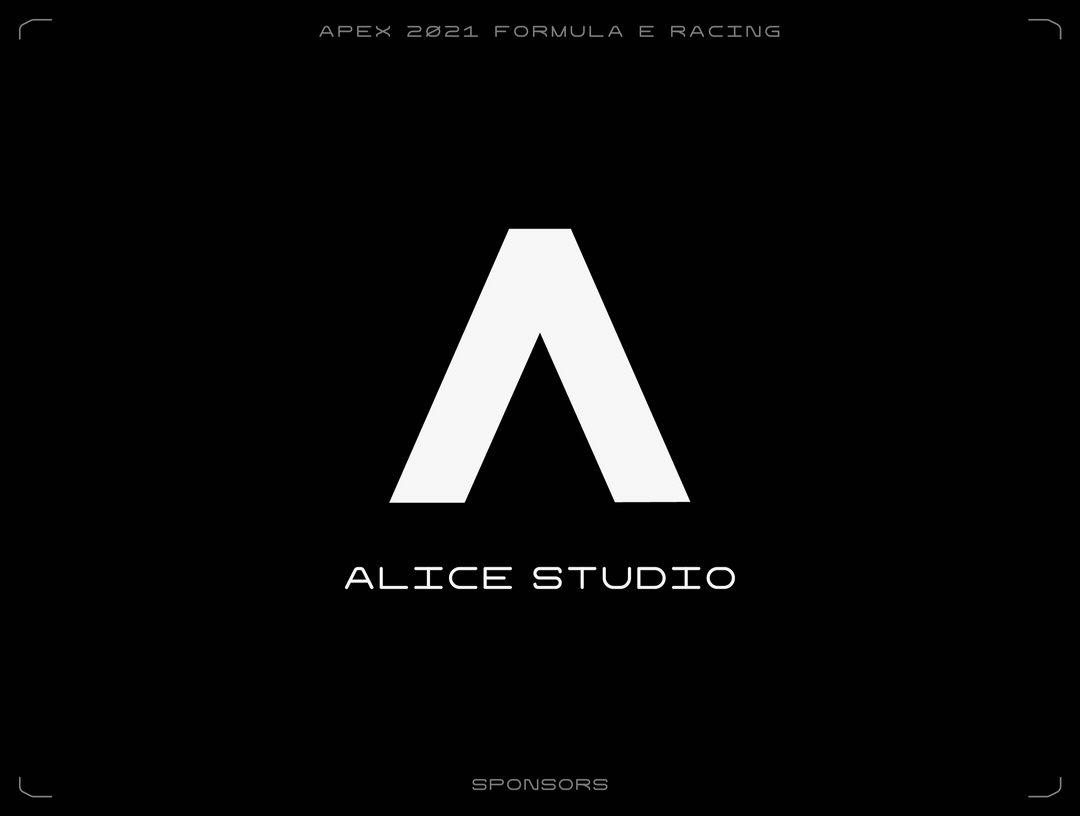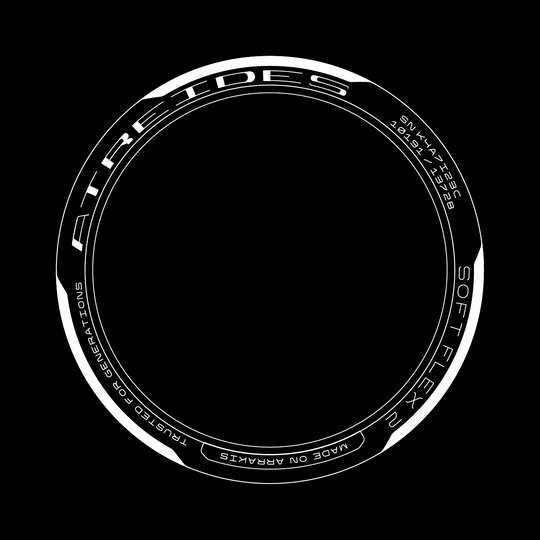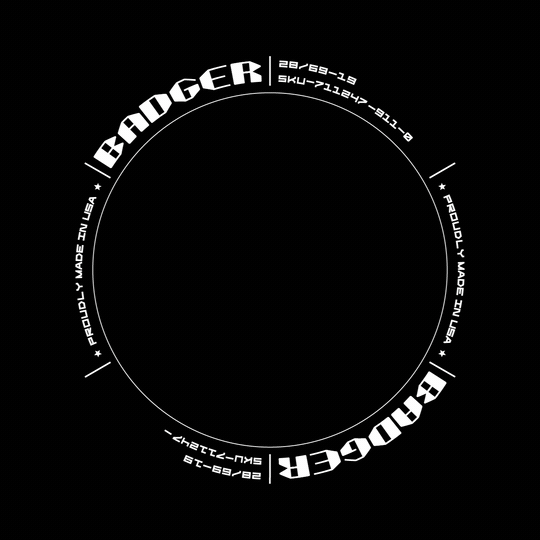 Apex 2021 exists in a highly corporate world much like our own. The livery of each car is covered in sponsors, even down to competing tire companies. All of these brands were created for Apex 2021 and serve to deepen the references and stories of the teams.
Core to the design and visual identity of Apex 2021 is a bespoke typeface designed around a key grid system. The custom font, Apex Zero, was the origin of this project and sparked the ideas for the rest of the project. The Apex Zero plays out throughout all aspects of design and animation in the game and promotional items. A supporting custom face, Apex Sub, serves to deliver more informational text.
Download Apex Zero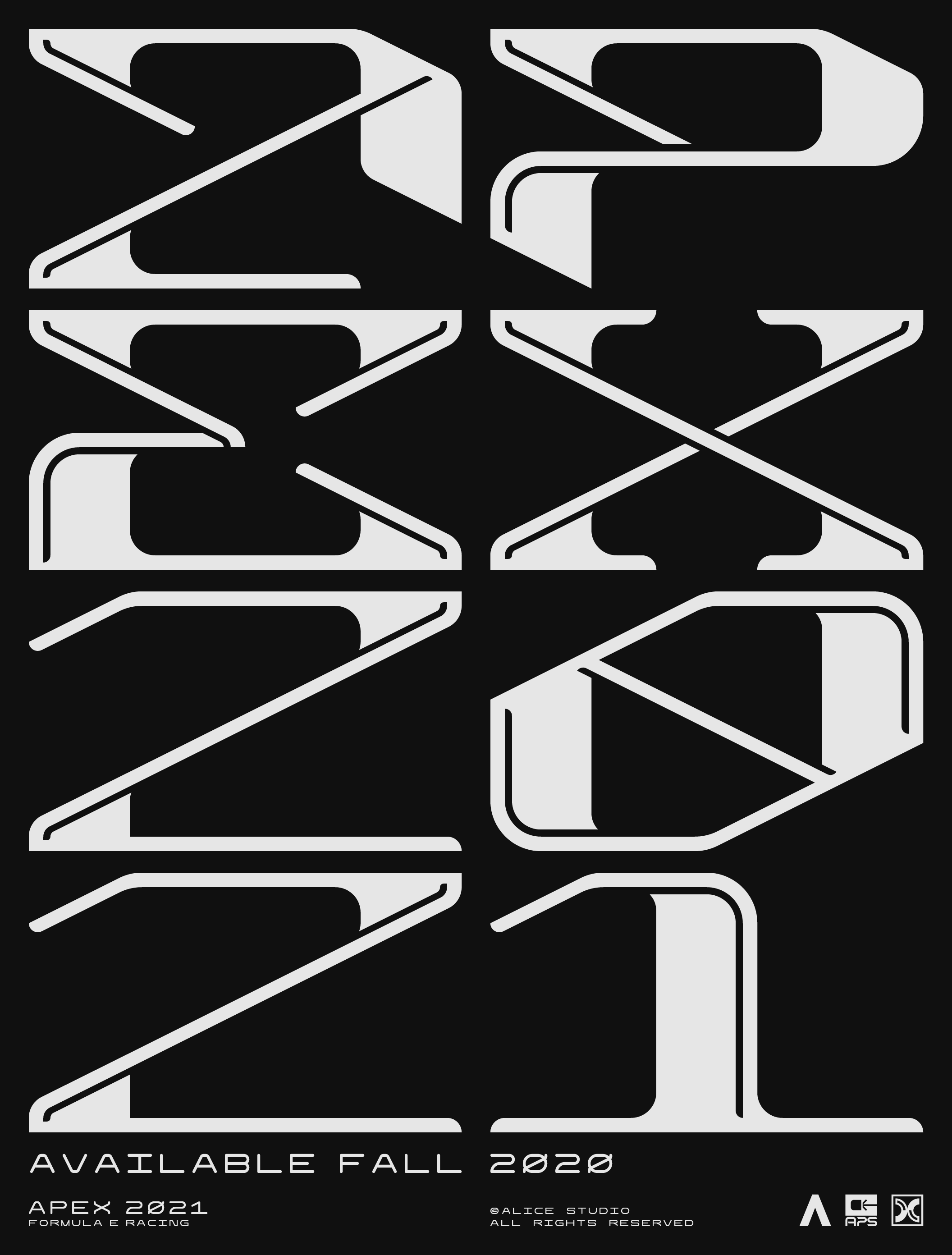 Posters and game cases were designed to promote Apex 2021. First the project was teased with a type-only poster, followed up by posters revealing detail shots of the cars. Subsequently, the Standard Edition and Platinum Edition game cases were revealed with the release of the game demo.
Sound Design and Soundtrack