---
Coach Palo Alto
As a part of their ongoing series of turning their stores into living art galleries, Coach invited me to collaborate with them on their store in Palo Alto, California. Bespoke, animated artwork, inspired by 70's and 80's sci-fi book covers, was created for the store using unique interpretations of the classic Coach codes.

Windows to the Future

The animations span across oversized screens enveloping the store, creating a futuristic, California landscape that shoppers can look out into. When someone walks to the back of the store near the setting sun, Rexy, Coach's brand ambassador and mascot, appears piloting a Tea Rose Flying Saucer.

Photos via Coach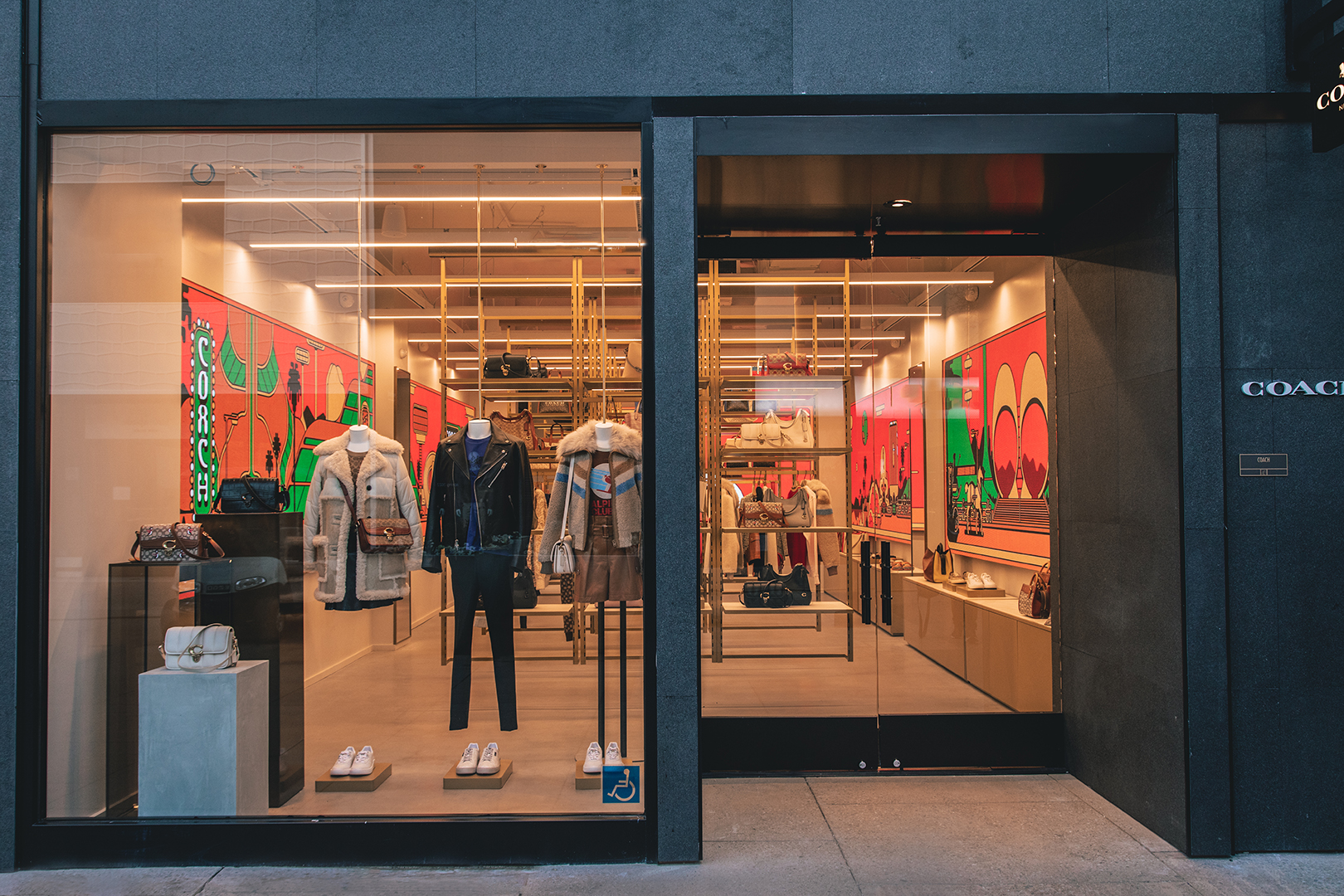 Event Giveaways


To celebrate the opening of the store and the featured artwork, Coach hosted a two day gallery showing. Guests were given signed posters and were able to get limited edition embossed motifs on any of their purchases.